You know those weekends when you have NO IDEA what to do with your kiddos to keep them happy and busy, and maybe even learning stuff? Here are a few ideas you can try! No money? Don't worry! I am often short on cash so these are all FREE or almost free.

WATER FUN DAY!
Check out these super fun and easy to do water activities for a hot summer day!
Scroll down to the WATER FUN DAY section!
MAKE A FOIL RIVER
Use the Heavy Duty Aluminum Foil to make a river in your yard. Then ask the kids to find things they think might float in the river. Put the hose at the high end and start sending things down the river! This is great fun, a good way to cool off, and a learning experience all in one!
VISIT A LIBRARY
Whether you still have to read to your child or your child can read to you, a library is a great place to spend some time. Explore new worlds and open your mind! Find out if your library has a story hour for children and attend. Even better, volunteer to read the stories to the kiddos yourself!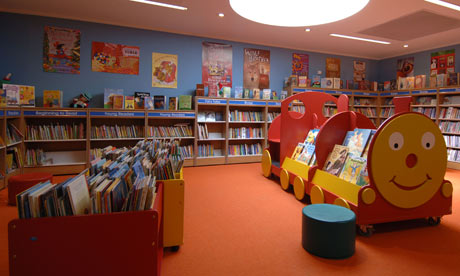 MAKE A PAN OF BUBBLES
Kids are always wanting to blow bubbles in their drinks. We are always stopping them. Why not give them the opportunity to blow bubbles as much as they want? Bug, fun bubbles! Use a large aluminum pan for cooking lasagna. Squirt some dish washing liquid in the bottom and then fill most of the way up with water. Give them a straw and let them go! You can blow bubble towers, make bubbles inside of bubbles, blow a whole "bed" of bubbles. We had a lot of fun doing this!
RIDE A PONY
Ponies are just cool! Look up pony rides in your area to see where they are. It doesn't cost much, usually. The kids have so much fun, too.
Just look at that smile!
MAKE BATH TUB SNOW

Snowballs!
This is super easy and a whole lot of fun! Empty a box of baking soda into a plastic bowl. Begin adding water, a little at a time, and mix it with your hands. It should be just damp and crumbly in consistency. Put it in the freezer for about a half an hour and VOILA! When you squish it with your hands it feels like snow! You can make it into snow balls, snow men, etc. Let your kids play with it while they take a bath. Not only is there NO MESS, but it can actually help to soften your kid's skin!
This is the consistency you want!
PLAY IN THE MUD
I know, I know! It sounds like a bad idea. Just remember, they are only kids for a short time and they are washable! If it is a rainy day and they are bored, send them out to stomp around in the mud. Unless it is lightning outside, of course. They will love you for it...

PICNIC
Just pack up a lunch and go to a park, a lake, or other recreation area! Enjoy the outdoors, look for frogs, catch butterflies, skip rocks on the water, etc. When you get hungry, eat your lunch. Kids absolutely love eating outside.
http://nothingbutmonkeybusiness.blogspot.com/2013/06/lets-go-on-picnic-june-24-28.html
Follow the link to the full Picnic lesson plan with lots of fun picnic ideas!
COLLECT BUGS FOR STUDYING
When you can, collect some bugs. We used a plastic strawberry container from the store on this day. I collected a few grasshoppers and placed them in the container to check them out. Once we were done, we let them go home to their families! You could collect lady bugs, roly polys, caterpillars, moths, etc. Whatever you want to take a closer look at! So fun...
PAINT A MURAL
Get yourself a roll of butcher paper from a craft supply store. Cut off a large piece and tape it to the floor in your house (on tile or cement!) or on your porch. Put out a couple of bowls of washable paint and a few different things to paint with (such as sponge rollers, monster trucks, sponges, etc) and let them create a masterpiece! The more messy, the better! When they are finished, hang it somewhere that it can be admired and praise their work often.
CHECK OUT SOME CONSTRUCTION EQUIPMENT
Most kids, but boys especially, are fascinated by construction equipment. If there is a building going up near you, go find a place to watch the action for a while. Even better, if you have the opportunity, get up close to check them out. My community has a yearly event called "Touch A Truck". They bring in trucks, tractors, fire trucks, ambulances, police cruisers, garbage trucks, monster trucks, helicopters, etc from all over the place and let the kids get close and even sit in the driver's seats in many instances! It is a blast. And it was FREE! Check the local free papers or use Google to find out if you have an event like this in your area.



VISIT A NATURE CENTER

Many communities have Nature Preserve areas or Community Nature Centers. We are pretty lucky and have several very nice ones near us! These are usually free to use and tons of fun and adventure. Again, pack a lunch and take a trip into nature.
ROLL DOWN A HILL
Find a grassy hill and roll down as fast as you can. I don't think there is too much out there that is more joyful than that!
PLAY BALLOON TENNIS
This is simple to make and can be hours of fun when it is too cold or wet to go outside! Attach a paper plate to a paper towel tube by cutting a slit in the top of the tube and also in the bottom of the plate. Slide the tube onto the plate through the slits and then wrap tape around to secure. Blow up a balloon and start lobbing the balloon back and forth! This is fun and great for hand-eye coordination.
HAVE A "CAR WASH"
Collect a bunch of little metal cars (like hot wheels), a plastic bin, a sponge, some dish soap and some water. Make a sudsy bath in the bin and let the kids go crazy washing all their cars! Once they have successfully washed the cars, replace the sudsy water with clean water and then they can rinse them all. So much fun on a hot day!

Washing them up

See? All clean!

Now for the rinse!





FROLIC IN A FIELD OF FLOWERS
This is perfect for those days when your kid seems to have more energy than the Sun! Let them loose in a pretty field and snap some memorable pictures! Take some time to stop and smell the "roses". The time for them to be kids goes by faster than you think!
HERE IS A BONUS!
I have linked to an AWESOME blog called SIXSISTERSSTUFF! They have a whole list of other fun, easy, cheap activities for your kids to try. Check it out
HERE!