Without colors, this world would be a very boring place. Colors are amazing and can be found everywhere! Colors can effect your emotions, change the temperature of things, and make one thing look like a completely different thing.
CIRCLE TIME
Color Info Sheet
Print the Color Info Sheet above. Use this to guide the children through their colors. Once they are comfortable, ask them to go through the classroom and find an object that is BLUE. Continue through many colors.
Talk about colors in nature. Ask them to think of something in nature that is GREEN. How about something RED? And BLUE? Continue talking about the many different colors all around us! Especially this time of year, you can probably see many beautiful colors from your classroom window.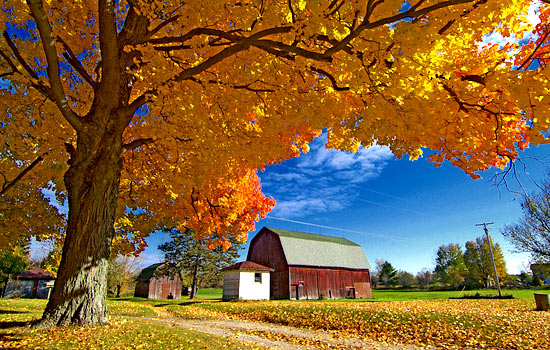 How many colors can you find?
BOOKS
http://www.amazon.com/Planting-Rainbow-Lois-Ehlert/dp/0152626107/ref=sr_1_1?s=books&ie=UTF8&qid=1381253259&sr=1-1&keywords=planting+a+rainbow
This book talks about growing flowers and all the glorious colors they can be!
http://www.amazon.com/Brown-Bear-What-You-See/dp/0805047905/ref=sr_1_1?s=books&ie=UTF8&qid=1381253353&sr=1-1&keywords=brown+bear+brown+bear+what+do+you+see
A big happy frog, a plump purple cat, a handsome blue horse, and a soft yellow duck--all parade across the pages of this delightful book. Children will immediately respond to Eric Carle's flat, boldly colored collages. Combined with Bill Martin's singsong text, they create unforgettable images of these endearing animals.



SCIENCE
Which Color Absorbs More Heat?
This is a little bit advanced, but we can simplfy it so that they get the idea!
You Will Need:
2 Glass Jars
1 piece of white paper
1 piece of black paper
Rubber Bands
Thermometer
Wrap one jar in the white paper and secure it with rubber bands. Wrap the other jar in the black paper and secure it.
Talk about how different colors will pull in or absorb more heat from the sun than other colors. The darker the color, the more it will heat up.

Fill each of your jars with water and check the temperature of them. Write the temperature of each jar on their paper. Place the jars outside in direct sunlight. (Go do another activity for a while, it might be good to begin this before nap and check it afterwards!)
After at least an hour in the sun, check the temperatures of the 2 jars again. Ask the class which one they think will be hotter? Were they right?
This is why we like to wear light colors in the heat of the summer to help us stay cooler!
READING & Letter E
This week we continue with our SHORT E lesson
Print the Short E mini book from FirstSchool.com and go through it with the kiddos.
Part 1
Part 2
Also print the
worksheet
and cutout the images at the bottom. They will glue them in the appropriate spaces in the Mini Book!
Do the "en" and "et" lessons on Starfall.com. Also work on reading the "Peg the Hen" reader with the class.
Complete the "short e" lesson on readingbear.org.


BIBLE
Print the coloring page "He's Got the Whole World in His Hands"
This is a fun one to color!
MOTOR SKILLS
Fine - Fizzy Colors
You Need:
Disposable Aluminun Pans (lasagne size)
Lots of Baking Soda
Vinegar
Food Colors
Eye droppers
Mix indivdual colors of food color with the vinegar and keep in separate containers. Spread the baking soda out inthe bottom of the pans. The children will suck up the colored vinegar using the eye droppers and then squeeze it out onto the baking soda. The effect is really neat! It will explode with color.
Using eye droppers to manipulate the colors is how this is a fine motor activity!
Gross - Color Jump Game
This will be a little like Twister! Cut out 6 circles of each color; red, blue, green, yellow, orange, and purple. Tape them to the floor to look kind of like a Twister mat. Make a dice out of a square Kleenex box and have each side correspond to the colors in your game.
The children should stand around the game board, not on it to start. Roll the dice and see what color they need to hop to! Each child should hop to the color rolled. Give each child a turn rolling the dice. This is a great way to get a little energy out and also get the giggles going!
MATH
Color Sorting & Patterning
Pick up several different colors of paint swatches from a hardware store. They are free! Jumble the colors all together in a big bowl. Ask the kiddos to sort them by color. To help get them started, place one of each color in different sections of the table.
Once they have all the colors sorted, make a pattern. Something like red, blue, red, blue, red. Then ask a child to complete the pattern. Continue this through a few more patterns. Continue to make the patterns more complicated in order to challenge them!
Color By Numbers!
Print out the color sheet
HERE
. In order to help them with this activity, lightly color the key at the bottom. This way the kids will understand that the #1 = Red. Explain that the picture has numbers in each section. The bottom is the key. Color all the spaces that have the number 1 in them Red!
ART/CRAFT
Art - Finger Painting
This one is easy! If you want to make your own finger paints, go
HERE
! Just provide a bunch of vibrant colors and let them create masterpieces! Once done, you can talk about the colors they used and why.
Craft - Paper Rainbow
You Need:
Paper in the colors of the rainbow
Glue sticks
White paper
Get the kids involved by allowing them to help tear the paper. All of the pretty color paper needs to be torn into pieces. When the paper is ready, ask the kids to make a rainbow by gluing the different colors to their white paper.
MUSIC
Red, Yellow, Green & Blue
Tune of "Head, Shoulders, Knees and Toes"
Red, yellow, green and blue, green and blue
Red, yellow, green and blue, green and blue.
Purple, orange, brown and black
Red, yellow, green and blue, green and blue.
The Color I See
Red, red is the color I see. If you are wearing red then show it to me. Stand up, turn around. Show me your red then sit back down.
Yellow, Yellow is the color I see. If you are wearing Yellow then show it to me. Stand up, turn around. Show me your yellow then sit back down.
Go through as many colors as you wish
COOKING
Colorful Toast
Ingredients:
Cans of condensed milk
Bread
Food color
**new paintbrushes, small bowls
In individual bowls mix condensed milk with food color to make whatever colors you want! Give each child a piece of bread and a paint brush and let them go crazy!
Once they are done coloring, toast in a toaster oven or a regular oven for a few minutes or until browned. The more color they use, the more soggy that spot will be. Eat them up, they are super yummy!