There you all are, the morning of Thanksgiving. You watch the Macy's Day Parade. Once it is over, THEN WHAT?? Rather than sitting around staring at each other, here are a few ideas of some traditions you can begin with your family this year!
Special Breakfast
I LOVE Breakfast! It is my most favorite meal. I never put any time into it, though. Most mornings I eat and serve cereal or bagels because it is easy and nutritious. Once in a while, like for special occasions, I like to do breakfast up right!
The way I see it, breakfast needs to last on Thanksgiving! Most people really only eat 2 meals that day, breakfast and dinner. So I like to make something really tasty and that will stick with you for a while. There are many different ways you can go with this, so have fun with it!
You could do a bagel bar and include several different toppings ranging from sweet to savory. You could make pancakes and sausage, muffins, eggs, a casserole or whatever else your family might enjoy.
2. Community Service
There is nothing better, on this day of giving thanks, than to help your fellow man. Sign your family up to volunteer at a food pantry or homeless shelter for part of the day. Serve food to those less fortunate. Or you could have everyone in the house collect a few things that they no longer need and drive it out to a battered women's shelter. Your children will never forget the feeling of making someone else's day!
3. Place Markers Craft
You can do this from the time your kids are little all the way through school and beyond! If you make one each year, then you can pull them all out later on and see the progression! It is really fun. It gets everyone involved in the dinner, too. Since the young kids can't help cook too much, this way they can say they contributed! If you search the term "place markers" on Pinterest, you will get more ideas than you will know what to do with! They can be as intricate or simple as the kids can handle. If you are busy in the kitchen, recruit your mom to help the kids with the craft. Grandmas will love that!
4. Scrapbook or Chain
These are crafts you can start now and add on to for years to come! For the scrapbook, get a notebook or spiral and decorate it. Each Thanksgiving, have everyone write down the things they are thankful for this year. Make sure you date each section! After many years of doing this, it is really amazing to go back and look at how things have changed for everyone. This is a great keepsake!
The chain is the same basic idea. Make rectangle scraps of paper in Thanksgiving colors available each year. Record your thankful-ness on the paper. Link the papers together to make a chain. You should hang this up by the dinner table. Each year, hang it up and provide more paper for that year's thanks. As the chain grows, it will be a wonderful reminder of the years past and how much we really have to be thankful for.
5. Gratitude Quilt
If someone in your family is a sewer, this one might work for you! It has the same basic idea as the scrapbook or chain, but you will record your thanks for that year on a scrap of fabric. Sew them together each year and watch your love and family grow! You can use this a throw for the couch or you could even hang it up in the dining room each season!
6. Thankful Skit
If your family has a drama kid in it, you can have a lot of fun with this! Have the kids write a skit talking about everything they are thankful for and perform it for the family before dinner. These are the things memories are made from...
7. Games
If your family is competitive, you might all enjoy a good game while you wait for dinner! Whatever would be the most fun for your family is perfect! Play football, Clue, Scene It, Go Fish, or whatever! Games are an awesome way to spend some time as a family.
8. Thanksgiving Story
If you have a favorite story from your childhood, it would be fun to read it to the room on this day. Especially if it is a story about beign thankful for the good in your life. Apples For The Teacher (website) has quite a few great stories that are printable and are great for kids. Sometimes we can use a little inspirational push to help us feel the important feelings of this Holiday.
http://www.apples4theteacher.com/holidays/thanksgiving/short-stories/
9. Family Photo
What better way to remember the great holiday spent with your family than to photograph it? Taking a family photo each year is great for looking back at past holidays spent together! Watching everyone grow, including the size of the family, is great fun. Just make sure you have a tripod and a timer so everyone can be in the shot!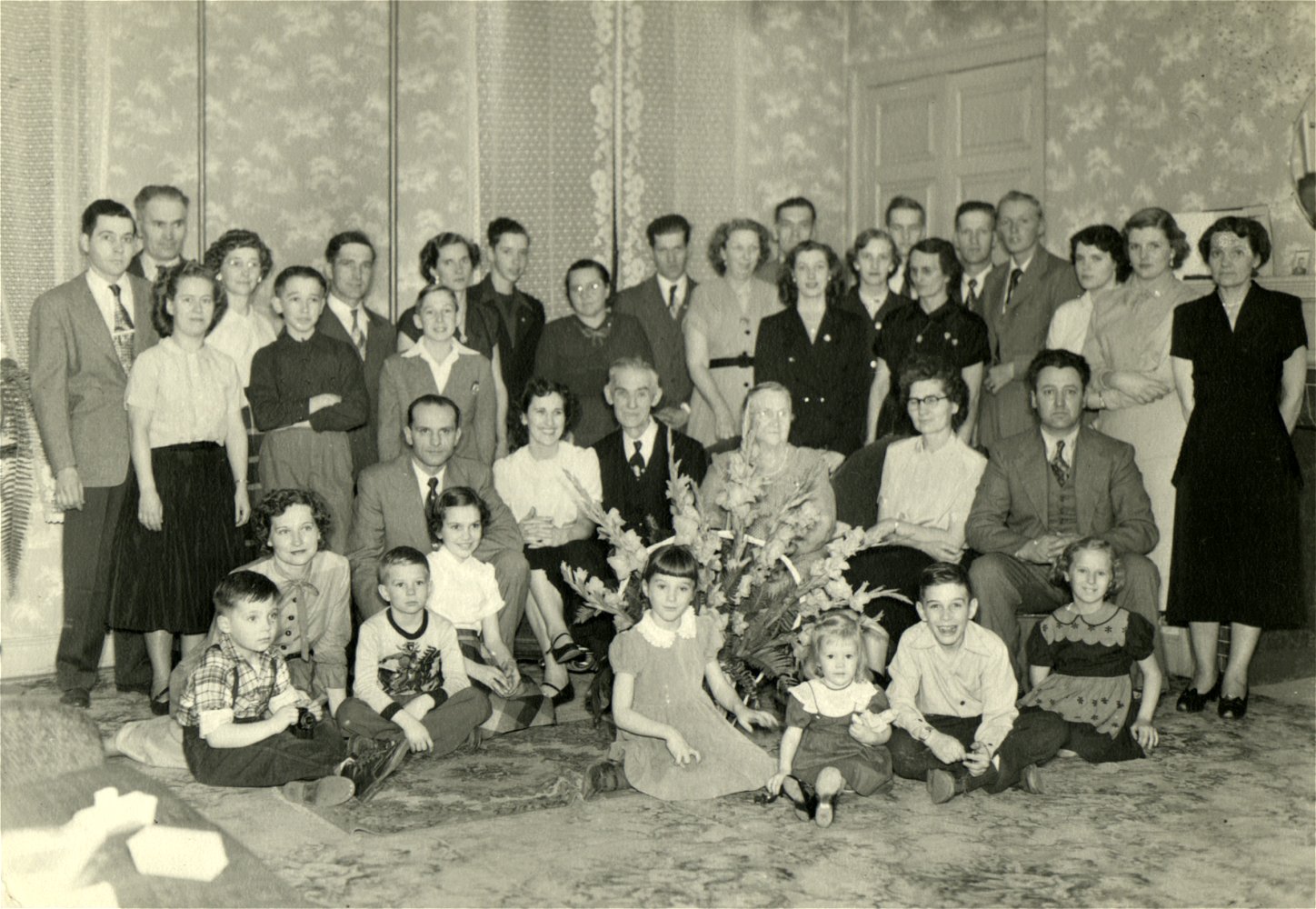 10. Wishbone!
This one can't include more than 2 people and is usually not ready until a day or 2 after dinner, but it is still a fabulous tradition! Make sure you pull yours out and allow it to dry for at least 24 hours before you make your wishes! In order to decide who gets the honors, you could play a simple guessing game or even hide a special sticker under 2 chairs and whoever sits there gets the wishbone! Make it fun...
I hope that helps giving you ideas! Make sure you remember the reason for this holiday and enjoy the time with your family as much as possible!
Happy Thanksgiving ~